Korean Sword
Ages 13+
Learn the ancient way of the Korean Sword through the United World Haedong Kumdo Federation. Complete with uniform, sword, sword case and an entirely new system of belts designed for Haedong Kumdo.
Experience our Program for 4 Weeks Free
We're so confident our program will meet your needs, that we're inviting you to try us out for 4 weeks free. Come experience the SFTKD difference.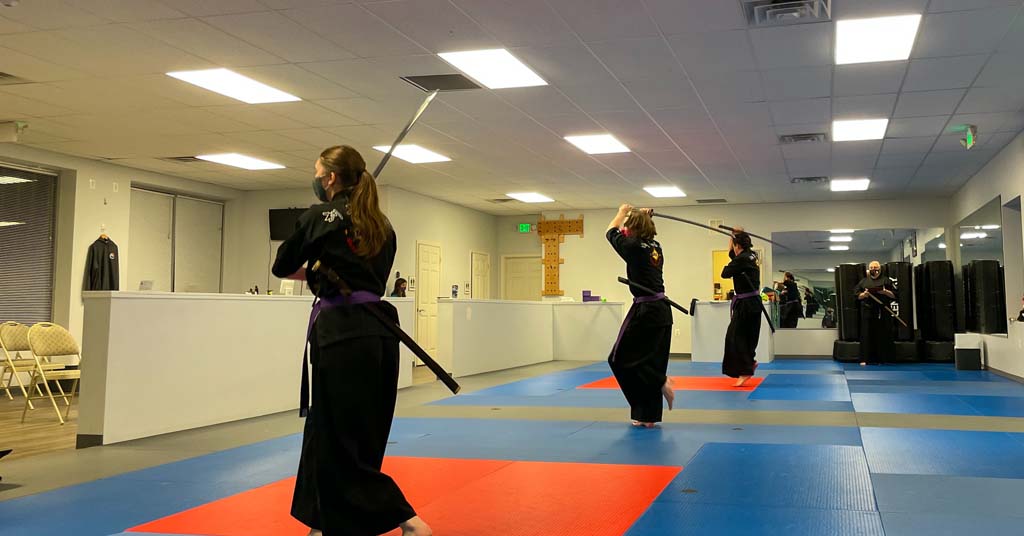 Program Information
Students of Haedong Kumdo exhibit not only strength, accuracy and quick reflexes, but incredible focus and mental discipline as well. Our students train with both single and double swords and are one of the few schools in the country with a double sword program.
Come train with us and learn the spirit of the samurai!
Students advance through a belt system much like that of our Tae Kwon Do classes.
Classes meet twice weekly
50 minute classes
Small student to teacher ratio
Learn forms and self-defense using single and double Korean swords
Begin with a wooden sword and advance to using a real steel blade as skill level increases
Live (sharp) blades are used to cut paper, tatami mats, and bamboo for advanced students
Due to the nature of the sword training, students must be 13 years or older.
Class Schedule for Korean Sword