Gain Confidence in a Time of Uncertainty
Gain the confidence to persevere through any challenge. Our Karate programs start at age 3 up to Adults with no contracts or long-term agreements required.
Contact us today to receive an invitation for you or your child(ren) to come experience our amazing programs for 4 weeks – absolutely FREE
Our Programs
Looking for "The best martial arts school near me?"
We offer Karate/Martial Arts programs that offer much more than kicking, punching, and yelling. Our age-appropriate classes are specifically designed to boost confidence, improve resiliency, increase fitness, and develop skills that can be applied in every day life.
No experience? No worries! Beginners of all ages are welcome at our school. Come see what makes Sykesville Family Tae Kwon Do one of the best youth and adult activities in Carroll County!.
Kids Karate Classes
Kids karate classes have benefits beyond the stereotypical kicking, punching, and discipline drills you think of when you hear "Karate". Our Kids classes are structured around the development of confidence, physical and mental strength, and learning that it is OK to make mistakes.
Through positive reinforcement, we bring out the absolute best in your children to help them succeed in any challenge life throws at them.
Our Family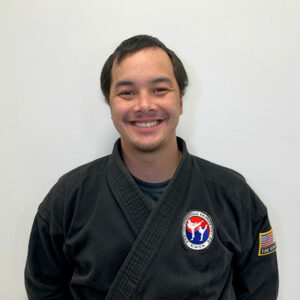 Mr. Tae
Chief Instructor | Co-Owner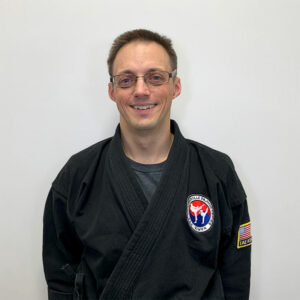 Mr. Tim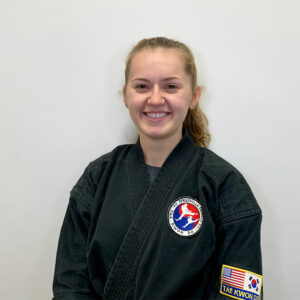 Ms. Hanna
Looking for More Information?
Contact us today for more information about our Karate/Martial Arts programs, and we'll invite you to try any of our Tae Kwon Do programs for 4 weeks absolutely FREE.
What our Family Members are Saying
Love this place!!! Really welcome you and let your kids move at their own pace! Make you feel like a family 🙂 can't say enough good things!
Christina Kirkpatrick

This team is super friendly. Their love for this art, martial arts is very apparent. We are only in our free four week trial classes so far but,... read more my son looks forward to going everyday; Mama loves that. . .and the fact that he is accepting the bath or shower rule afterward is a win as well. Thanks Sykesville Family Tae Kwon do.
Kathryn Nordvedt

Cannot say enough great things about this place. Both of my kids attend classes here and absolutely love it. All of the instructors are incredible and great with all of... read more the students. Since moving to their new facility the experience has only gotten better.
David Brown

My daughter has been going here for almost a year and she loves it and so do we! Her confidence is through the roof! We recommend to everyone to try!
Christine Sellers

My son started training in the fall and he loves it! It's the only sport he's been interested in sticking with. It's helped with his confidence and his strength. He... read more even broke a board at his first belt test! He was so proud of himself. In fact, his sister decided to join him after seeing how well he did and is now training with him 3 times a week. We love how kind the staff is and it's clear they are passionate about what they do.
Michelle Cantatore-Brown

I have been involved in martial arts my whole life and was looking for a school that would give my daughter all of the positive things associated with a great... read more program. Since she has been taking classes, she has grown in so many ways - she is physically stronger and more coordinated, and mentally she is more confident and outgoing. The instructors genuinely care about their students and treat them like their own. The school also offers a pick up after school program - this works great for my wife and me who are both working parents. I highly recommend this school - the new facility is beautiful, clean, and family friendly. The cost of the program is very reasonable as well.
James Carroll

Class Schedule
Use the drop-down box to view a specific age group's class times. Feel free to contact us if you have any questions about the class times.
Looking for More Information?
Contact us today for more information, and we'll invite you to try any of our Tae Kwon Do programs for 4 weeks absolutely FREE.