Gain Confidence in a Time of Uncertainty
Gain the confidence to persevere through any challenge. Programs starting at ages 3 to Adults with no contracts or long-term agreements required.
Contact us today to receive an invitation for you or your child(ren) to come experience our amazing programs for 4 weeks – absolutely FREE
Our Programs
Looking for "The best martial arts school near me?"
We offer programs that offer much more than kicking, punching, and yelling. Our age-appropriate classes are specifically designed to boost confidence, improve resiliency, increase fitness, and develop skills that can be applied in every day life.
No experience? No worries! Beginners of all ages are welcome at our school. Come see what makes Sykesville Family Tae Kwon Do one of the best youth and adult activities in Carroll County!.
Kids Karate Classes
Kids karate classes have benefits beyond the stereotypical kicking, punching, and discipline drills you think of when you hear "Karate". Our Kids classes are structured around the development of confidence, physical and mental strength, and learning that it is OK to make mistakes.
Through positive reinforcement, we bring out the absolute best in your children to help them succeed in any challenge life throws at them.
Our Family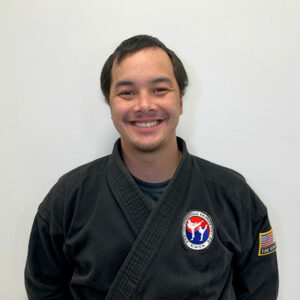 Mr. Tae
Chief Instructor | Co-Owner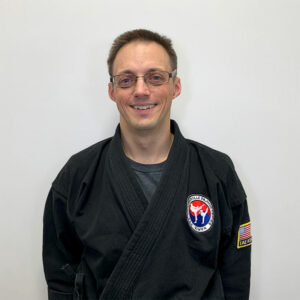 Mr. Tim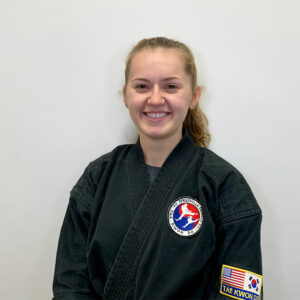 Ms. Hanna
Looking for More Information?
Contact us today for more information, and we'll invite you to try any of our Tae Kwon Do programs for 4 weeks absolutely FREE.
What our Family Members are Saying
Sykesville Tae Kwon Do has been wonderful for my 3 kids. They are professional, always positive with the kids, teach kindness and responsibility, extremely helpful in teaching the kids and... read more ensuring they have a fun time learning. Any time we have a question, they are quick to respond and ensures we understand. I never thought my kids would like Tae Kwon Do but that is all they talk about and look forward to learning each day!

Kim Graewert


My son is 7yrs old and he absolutely loves this place. He is a pretty hyper kid with some behavior issues, so we were worried about how the staff would... read more receive him. They seemed to recognize his personality type instantly and welcomed him with open arms. The instructors here are skilled fighters and it's fun to watch them teach. Mr. Tae can kick his foot up over his head like he's made of rubber, it's pretty impressive. Miss Hannah is a sweet, tiny little woman, but she is fierce. She's very intuitive, knowing right away if my son is having a bad day. She also has amazing pumpkin-carving skills. Awesome program, well-run by great management, we love it!!!

Sarah S.


Positive: Communication , Professionalism , Quality , Value I cannot imagine my son being enrolled anywhere else! The quality of instruction, combined with the personal interest... read more Mr. Tim, Mr. Tae, and Ms. Hannah take in every student is THE recipe for success. Highly recommend!

Ryan Taylor


We've been thrilled with our experience at Sykesville Family Tae Kwon Do! Our three children, daughters age 8 and 5, and our son age 7 have been training there for... read more several months. Mr. Tae, Mr. Tim, and Ms. Hanna are very patient and welcoming to all kids, creating a fun, comfortable atmosphere. Our kids have learned and developed so much in terms of agility, self-defense, self-discipline and confidence. I'm so glad we found the program!

Heather Keough

Class Schedule
Use the drop-down box to view a specific age group's class times. Feel free to contact us if you have any questions about the class times.
Looking for More Information?
Contact us today for more information, and we'll invite you to try any of our Tae Kwon Do programs for 4 weeks absolutely FREE.