Our Story
In 1990, Sykesville Tae Kwon Do Academy opened, providing quality Martial Arts instruction to the Sykesville Maryland area. Tae Kwon Do Academy served the Sykesville area for 29 years. During its service, a small tight-knit community was forged. We lovingly called this community our "Tae Kwon Do Family".
With a heavy heart, Sykesville Tae Kwon Do Academy made the difficult decision to close its doors in August of 2018. This left a tremendous void in the Sykesville area. The bonds forged in our Tae Kwon Do Family were strong and deep-rooted. The experienced instructor team was highly motivated to find a way to keep the family together.  This is where the name and concept for our school was born.
Sykesville Family Tae Kwon Do was established in October 2018. Under our Chief Instructor, Mr. Tae Huor, our experienced and certified instructor team carry on the traditions and teachings in the Korean Martial Art, and sport, of Tae Kwon Do. Our incorporation of traditional martial arts teachings with modern applications provides a world-class curriculum for all ages of the family.
We look forward to serving Carroll County for several more decades and hope you choose to train as part of our Tae Kwon Do Family!
Experience our Program for 4 Weeks Free
We're so confident our program will meet your needs, that we're inviting you to try us out for 4 weeks free. Come experience the SFTKD difference.
Our Family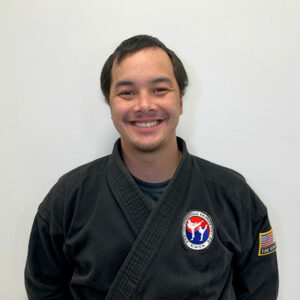 Mr. Tae
Chief Instructor | Co-Owner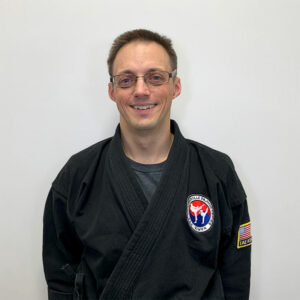 Mr. Tim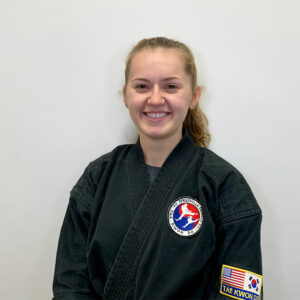 Ms. Hanna
What our Family Members are Saying
We love this facility and the staff. My son has really blossomed here. So grateful it is a local tae Kwon Do studio in our community.
Kathryn Nordvedt

Awesome teachers! I have a good time every time I come for a lesson. Teachers are very nice, fun, and a bit impressive. 10/10
Anne Marie Scherck

This team is super friendly. Their love for this art, martial arts is very apparent. We are only in our free four week trial classes so far but,... read more my son looks forward to going everyday; Mama loves that. . .and the fact that he is accepting the bath or shower rule afterward is a win as well. Thanks Sykesville Family Tae Kwon do.
Kathryn Nordvedt

Cannot say enough great things about this place. Both of my kids attend classes here and absolutely love it. All of the instructors are incredible and great with all of... read more the students. Since moving to their new facility the experience has only gotten better.
David Brown