Our Story
In 1990, Sykesville Tae Kwon Do Academy opened, providing quality Martial Arts instruction to the Sykesville Maryland area. Tae Kwon Do Academy served the Sykesville area for 29 years. During its service, a small tight-knit community was forged. We lovingly called this community our "Tae Kwon Do Family".
With a heavy heart, Sykesville Tae Kwon Do Academy made the difficult decision to close its doors in August of 2018. This left a tremendous void in the Sykesville area. The bonds forged in our Tae Kwon Do Family were strong and deep-rooted. The experienced instructor team was highly motivated to find a way to keep the family together.  This is where the name and concept for our school was born.
Sykesville Family Tae Kwon Do was established in October 2018. Under our Chief Instructor, Mr. Tae Huor, our experienced and certified instructor team carry on the traditions and teachings in the Korean Martial Art, and sport, of Tae Kwon Do. Our incorporation of traditional martial arts teachings with modern applications provides a world-class curriculum for all ages of the family.
We look forward to serving Carroll County for several more decades and hope you choose to train as part of our Tae Kwon Do Family!
Experience our Program for 4 Weeks Free
We're so confident our program will meet your needs, that we're inviting you to try us out for 4 weeks free. Come experience the SFTKD difference.
Our Family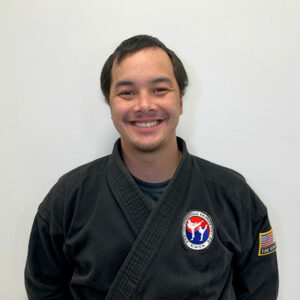 Mr. Tae
Chief Instructor | Co-Owner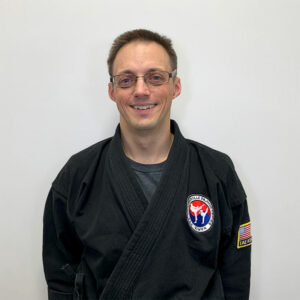 Mr. Tim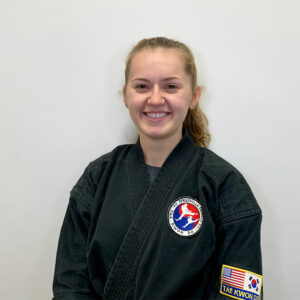 Ms. Hanna
What our Family Members are Saying
Sykesville Tae Kwon Do has been wonderful for my 3 kids. They are professional, always positive with the kids, teach kindness and responsibility, extremely helpful in teaching the kids and... read more ensuring they have a fun time learning. Any time we have a question, they are quick to respond and ensures we understand. I never thought my kids would like Tae Kwon Do but that is all they talk about and look forward to learning each day!

Kim Graewert


My son is 7yrs old and he absolutely loves this place. He is a pretty hyper kid with some behavior issues, so we were worried about how the staff would... read more receive him. They seemed to recognize his personality type instantly and welcomed him with open arms. The instructors here are skilled fighters and it's fun to watch them teach. Mr. Tae can kick his foot up over his head like he's made of rubber, it's pretty impressive. Miss Hannah is a sweet, tiny little woman, but she is fierce. She's very intuitive, knowing right away if my son is having a bad day. She also has amazing pumpkin-carving skills. Awesome program, well-run by great management, we love it!!!

Sarah S.


Positive: Communication , Professionalism , Quality , Value I cannot imagine my son being enrolled anywhere else! The quality of instruction, combined with the personal interest... read more Mr. Tim, Mr. Tae, and Ms. Hannah take in every student is THE recipe for success. Highly recommend!

Ryan Taylor


We've been thrilled with our experience at Sykesville Family Tae Kwon Do! Our three children, daughters age 8 and 5, and our son age 7 have been training there for... read more several months. Mr. Tae, Mr. Tim, and Ms. Hanna are very patient and welcoming to all kids, creating a fun, comfortable atmosphere. Our kids have learned and developed so much in terms of agility, self-defense, self-discipline and confidence. I'm so glad we found the program!

Heather Keough