Get started for only $27!
We'll set you up with 3 classes and a FREE pair of kickboxing gloves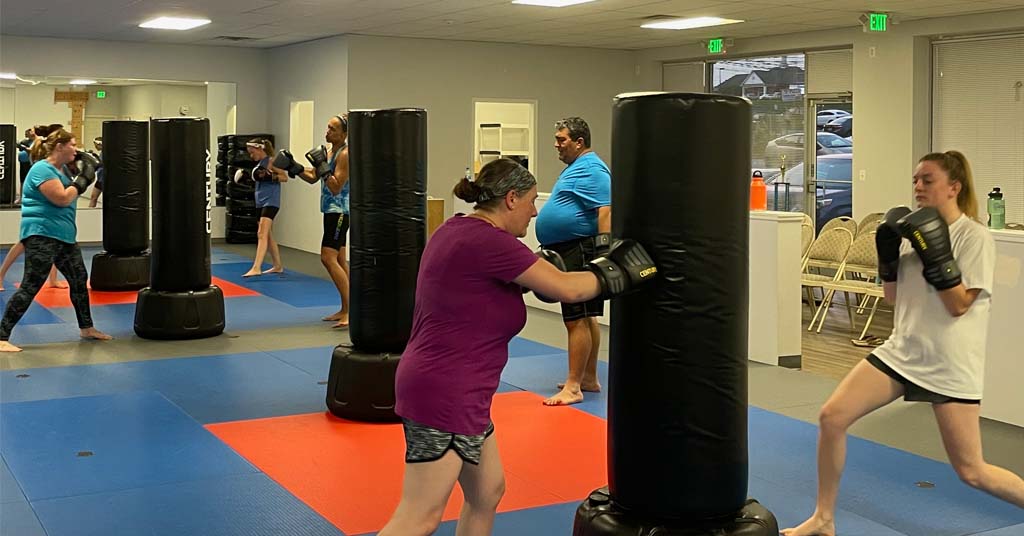 Program Information
Our Kickboxing program provides a fun, supportive, and motivational environment. Whether you're looking to get fit, increase strength, improve conditioning, or a fun and engaging workout, Chief Instructor Tae Huor will help you reach your goals and become the best version of yourself.
Contact us today to take advantage of an amazing introductory offer. As with all SFTKD programs, no long-term agreements or contracts are required.
Class Schedule for Adult Kickboxing
Kickboxing Class Pricing
1st Time Starter Pack
New Student Offer
3 Classes
FREE kickboxing gloves
6 Pack ClassPass
Pay as you go
6 Classes
Valid for 3 Months
Pay as you go!
Monthly
Save over 30%
No Deposit Required
No Cancellation Fees
Unlimited Classes
Discount pricing is available for parents of enrolled students, first responder families, and military families.
Get started for only $27!
We'll set you up with 3 classes and a FREE pair of kickboxing gloves